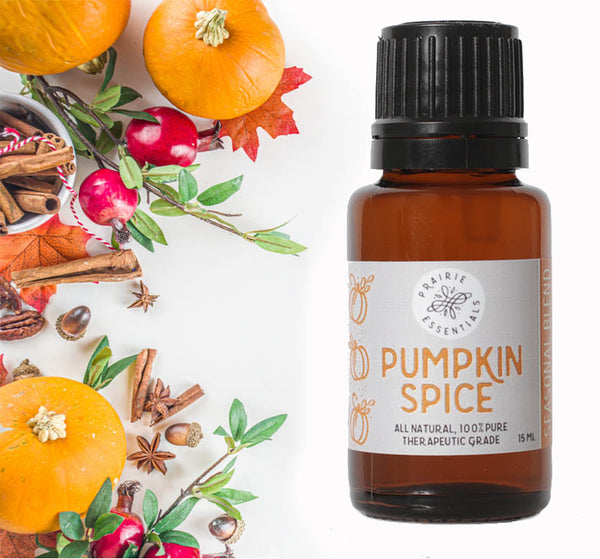 Pumpkin Spice is Here!
Fall is right around the corner and we've got you covered with the scents of Pumpkin Spice! Available in an essential oil or Room Spray.
Buy Now
Testimonials
I just wanted to take a moment to tell you how much I love your product. The packaging and labels are so beautiful! I also love the way they smell in my diffuser. This is my first time trying oils, so I love that they are already blended for a purpose. I am excited to try more products!

Kelly M.
I just finished making natural perfume with some olive oil and your sets and I must compliment you on these wonderful smells. I look forward to buying from you in the near future.

Jory Z.
I can't thank you enough for the Relax & Unwind essential oil, it came at the perfect time! I have a wedding to go to today and it arrived just as we were leaving. I was super anxious and after applying it, i felt the stress just melt away! It definitely helped me get through the day.

Ashley R.