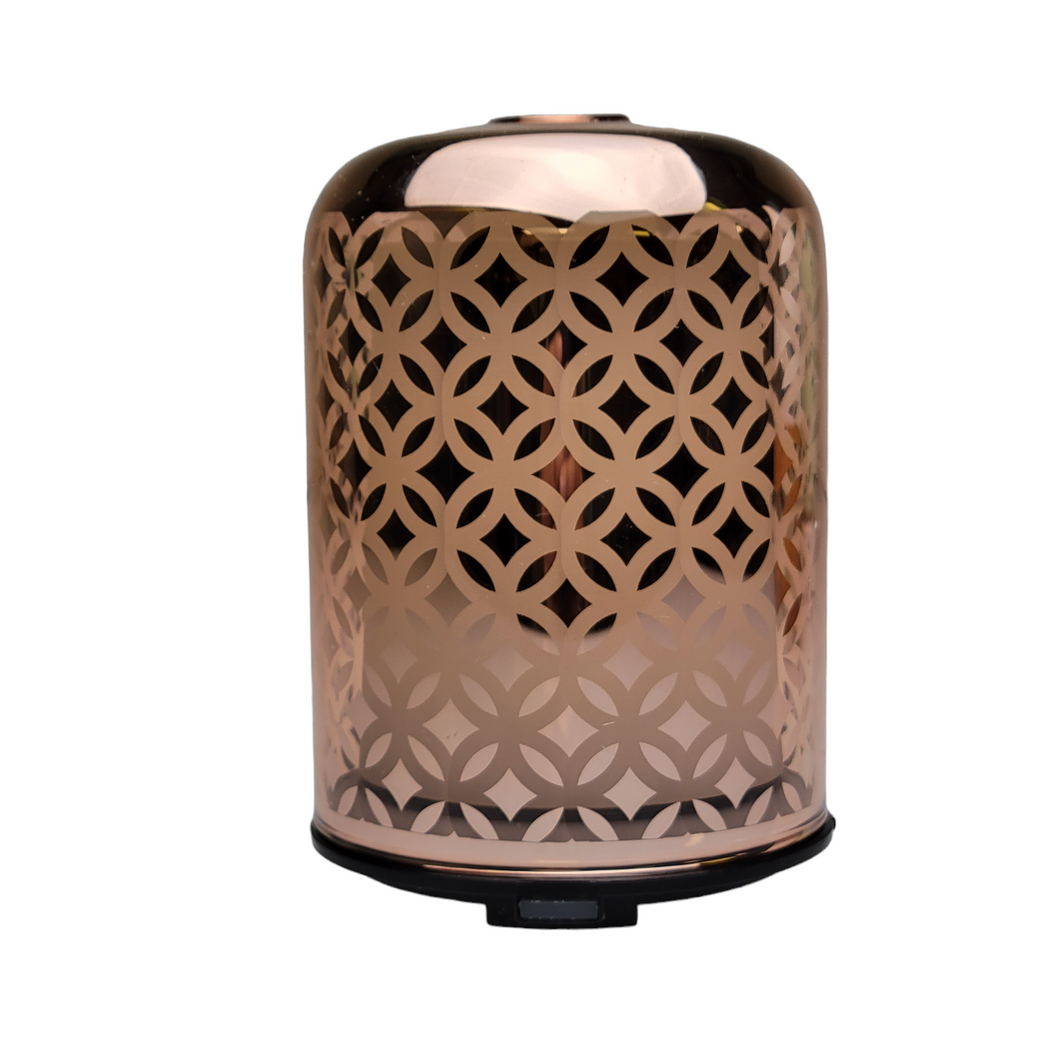 Glass Essential Oils Diffuser 60ml - Rose Gold
Regular price $29.99 Sale
BEAUTIFUL Glass, Rose Gold diffuser with a unique finish that looks like a home decor piece made to accessorize the room of your choice. Includes 5ml bottle of Lavender essential oil. NO more cheap plastic diffusers... Prairie Essentials brings you high quality home decor pieces perfect for your desk, bathroom, office, kids room, bedroom, salon, spa, yoga studio or kitchen

HEALTHY Uses ultrasonic cool mist diffusion to protect the natural aromas of your essential oils. Don't breathe in harmful chemicals using candles and scent lamps. Diffusers are a healthy safe way to enjoy a spa environment

EASY TO USE AND QUIET Soft white LED light with on/off feature, the diffuser can run constantly or alternate on/off every 20 seconds automatically shutting off after 4 hours to preserve the motor. Whisper quiet means you can enjoy the health benefits of essential oils without loud fans or motors while you sleep

SIZE Capacity is 60ml and includes a small water pitcher, quick start guide, and power adaptor

PERFECT GIFT A complete package with a beautiful diffuser, box, and lavender oil makes our Hand-Blown Glass diffuser the perfect gift for your mom, wife, family member, daughter, friend or co-worker. Give the gift of aromatherapy with our all in one set sure to bring harmony, peace and health to you friends and family.